Several years ago, when we were listening to the Rolling Stones on the radio, my husband remarked, "Listen to that, that's country music."
Evidently, others agree.
Long fascinated by the Rolling Stones, and specifically their Country roots, CMA producer, Robert Deaton spent the past several years on a specific mission: namely to shine a light on the Stones' influence not only on Country music at large but more specifically on some of its most convention-busting contemporary artists.
Sixty years after the Stones' debut, the result became Stoned Cold Country – "A love letter to The Rolling Stones from Nashville," in Deaton's own words – and a toast to not only one of the best bands to ever do it, but specifically to their supreme influence on the past and present world of Country music.
The album features vibrant contributions from Jimmie Allen, Brooks & Dunn, Brothers Osborne, Eric Church, Steve Earle, Elle King, Marcus King, Little Big Town, Ashley McBryde, Maren Morris, Elvie Shane, Koe Wetzel, The War And Treaty, Lainey Wilson, and the Zac Brown Band – all of whom inject their own trademark sonic styles into the revered music of the Stones, creating a powerful homage to one of the most enduring, trailblazing and influential bands in the world.
Being that I prefer the country side of rock n roll, this record hits all the marks as it takes lyrical masterpieces of the Stones and marries them to the grit and grace of some current country hitmakers.
The Stoned Cold Country album was released to all streaming platforms on March 17, 2023, via the BMG label. Now the documentary, Stoned Cold Country, also produced by Robert Deaton and Andrea Royer is available for public perusal.
In the newly released documentary, the viewer will get a deep look inside the studio and how all the tracks and vocals were recorded in the same room. The Stones created their music together, and by doing so, you can feel the intimacy and connection when it's done that way. Working together, singers, musicians, engineers, and producers fed off their combined creative energy to create a palpable magic.
One of my favorite country rockers is the authentic and distinctive Ashley McBryde. In my opinion, her wailing, urgent vocals take the iconic "(I Can't Get No) Satisfaction" to the next level.
Deaton advised, "Picking a female vocal was intentional. [McBryde] can sing anything. She's just amazing."
And for my favorite Rolling Stones song, "Wild Horses," Deaton chose the most harmonic group country music has ever had, Little Big Town, to cover the tune.
Deaton told me, "There was never a question of who I wanted to do 'Wild Horses.' Karen (Fairchild) is a storyteller like Tammy Wynette was. You can feel the emotion in her voice."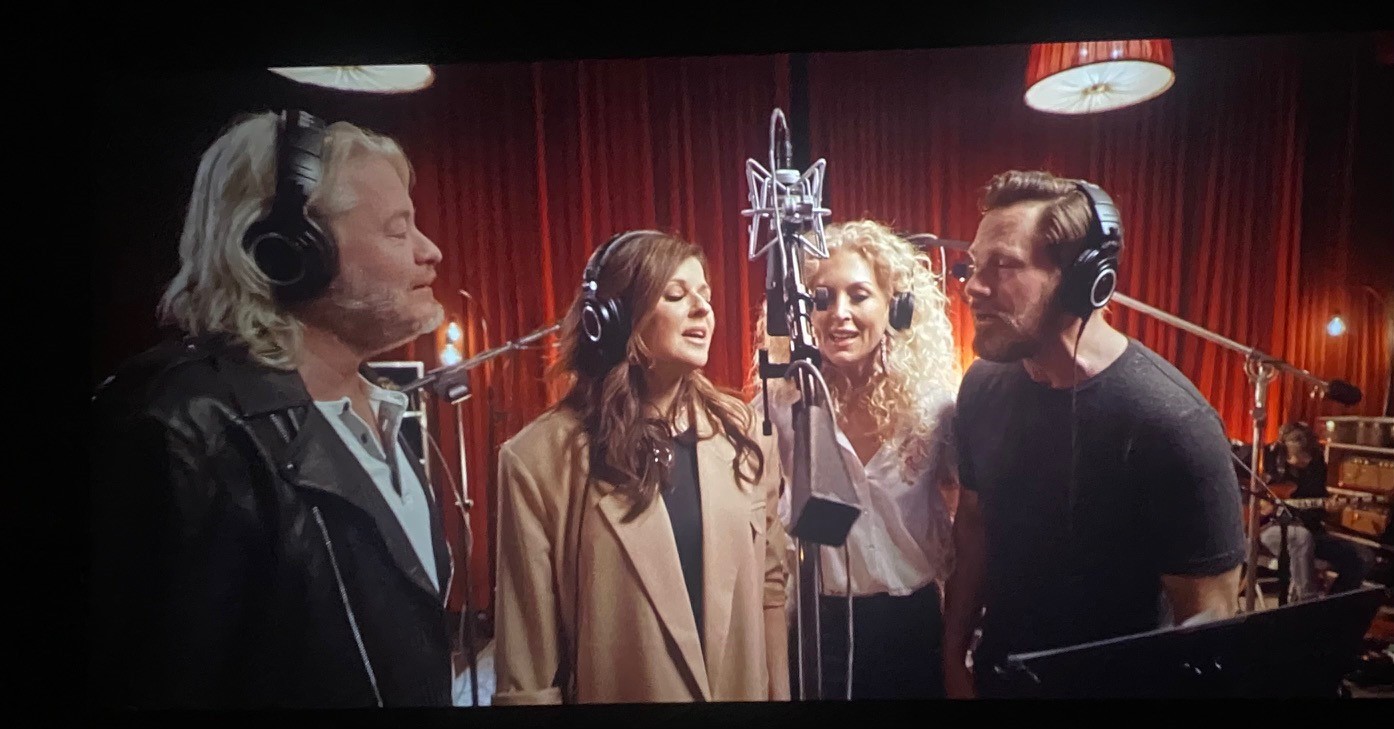 And Deaton teamed up with two of the best duos out there, Brothers Osborne and The War and Treaty to bring us a magnificent rendition of "It's Only Rock and Roll (But I Like it)." The four were featured at the 2022 CMA Awards show.
Deaton expounded, "It's fun to have two duos together on one track that are completely different in style. But when you put them together, it's a winning combination. Music is music, and it brings people together. No matter what your background is, your color, creed, music is what brings us all together and it just shows on that track."
Besides the awesome music, the new documentary shows what was going on in the minds of those covering the hallowed rock songs.
Deaton said, "They always wanted to do a TV special, but being a TV producer, I know how hard that is. You are never going to get all these people in the room at the same time. So, I just documented everything."
With the Stoned Cold Country movie, Deaton feels that it goes beyond being a tribute to the Stones and their music.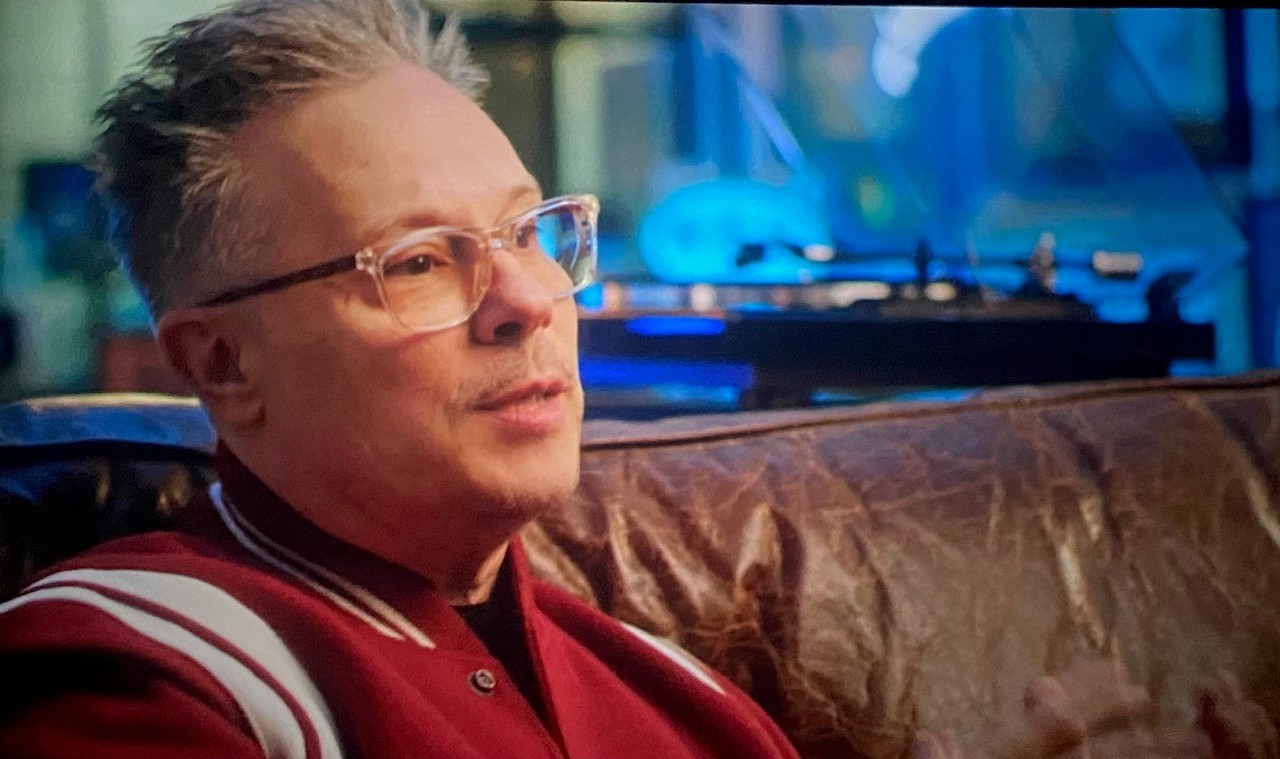 He explained, "I think it's an interesting look inside of Nashville and how our artists work and how great our artists are. You've never seen Eric Church like this where his glasses are off. He's working. You see why Eric Church is Eric Church you know and the passion that he has for music."
He continued, "You never see that genius brain of Zac Brown. I mean, yeah, you go to concerts, and you know they're great, but you see that process of a genius working. I love to shine a light on our artists and shine a light on our community and this does that, and you get to see these artists in such a way that you would never be able to see anywhere else."
And if country music ever had its own rolling stone, it's Elle King, an artist who plays by her own rules.
Deaton said of her, "I love her whole spirit and everything. She, as much as any artist on this album, embodies the spirit of who the Stones were by blazing her own trail and doing her own thing."
You will want to put King's version of "Tumbling Dice" on your radar.
However, if I had to pick a favorite off the record it may be, "Gimme Shelter." Eric Church's intensity is unmatched. And (I will probably go to rock n roll Hades for saying this) Church's long time backup singer, Joanna Cotten, gives Merry Clayton a run for her money on the song. Don't scoff until you hear it.
The album concludes with a new artist that I love, Koe Wetzel, singing a Rolling Stones song that I wasn't originally familiar with, "Shine a Light." His cover is otherworldly. Though originally recorded years before he was born, Wetzel brings life to the song like he had written it himself.
Deaton chose "Shine A Light" to end the record and he picked the remarkable Stones' pianist, Chuck Leavell, to accompany Wetzel. The feeling you get listening to the song is ethereal and hauntingly beautiful.
I realize that rock music purists may not be as thrilled with Stoned Cold Country as I was. But what Deaton does so well is bring new light to the lyrics. Yes, the Rolling Stones are among the top rock bands in the world. But with a guitarist/master producer like Danny Rader assisting on most of the songs, plenty of B3 organ added where needed, some of the finest backing vocals you will hear, alongside a crying steel guitar, this record is not to be missed. But don't forgo listening words to these songs. Just like in much country music, the Stones have always bared their souls with their music. And that is what makes these country artists' covers so endearing.
BMG's Jon Loba gave producer Robert Deaton free reign when embarking on this project. The choices he made in which artist(s) covered which songs is pure genius. For the most part, the best musicians in the world now reside in Nashville. And a good chunk of them play on this album.
It doesn't matter if you start with the record or the documentary of Stoned Cold Country. Once you hear one, you will want to pursue the other. It's just that good.
Stream Stoned Cold Country here.
Buy Stoned Cold Country CD/Vinyl here.
Watch the Stoned Cold Country documentary on Prime Video.
– – –
Bethany Bowman is a freelance entertainment writer. You can follow her blog, Instagram, Threads, and X (Twitter).
Stoned Cold Country Tracklist:
1. "(I Can't Get No) Satisfaction" – Ashley McBryde
2. "Honky Tonk Women" – Brooks & Dunn
3. "Dead Flowers" – Maren Morris
4. "It's Only Rock 'N' Roll (But I Like It)" – Brothers Osborne & The War And Treaty
5. "Miss You" – Jimmie Allen
6. "Tumbling Dice" – Elle King
7. "Can't You Hear Me Knocking" – Marcus King
8. "Wild Horses" – Little Big Town
9. "Paint It Black" – Zac Brown Band
10 "You Can't Always Get What You Want" – Lainey Wilson
11. "Sympathy for the Devil" – Elvie Shane
12. "Angie" – Steve Earle
13. "Gimme Shelter" – Eric Church
14. "Shine A Light" – Koe Wetzel